V první řadě je nutné si uvědomit, že většina partiklu po namočení do vody bobtná, tedy zvětšuje svůj objem. Není těžké si domyslet, co se asi stane, když někdo do vody nasype třeba pytel neuvařeného hrachu.
Text: Miroslav Poupa, foto: autor
V lepším případě ryby, které neuvařený hrách pozřou, nebudou několik dní, možná týdnů žrát, v horším případě zdechnou. Partikl musí být připraven tak, aby rybám nezpůsobil zdravotní potíže. Jak toho dosáhnout?
Partikl se nejčastěji připravuje třemi způsoby: vařením, kvašením (fermentace, nakládání), naklíčením.
Vaření
Proces přípravy lze rozdělit do dvou stejně důležitých fází: Je to namáčení a vaření.
Namáčení
Je nutné dbát na to, aby byl namáčený partikl celou dobu ponořen pod hladinou. Zdá se to být samozřejmé, ale občas se zapomíná na to, že např. luštěniny, tygří ořech nebo kukuřice jsou schopny absorbovat velké množství vody. Máte-li možnost kontrolovat stav vody a popřípadě ji dolévat průběžně, pak nemáte problém. Nemáte-li však tuto možnost, pak doporučuji dát 2-3 díly vody na 1 díl partiklu – to by mělo stačit.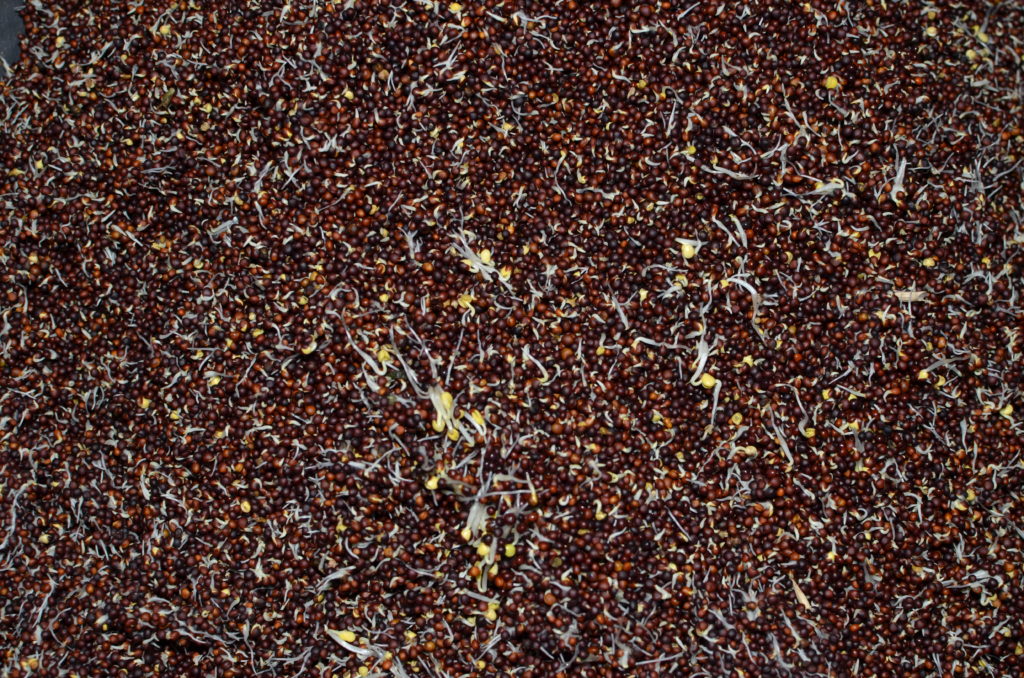 Možná jsem puntičkář, ale k namáčení používám buď dešťovou vodu, nebo převařenou vodu z kohoutku, popřípadě vodu z řeky či jezera, kde právě rybařím. Když si čuchnu ke sklenici vody z vodovodu a cítím tu výraznou chlorovou vůni, tak z toho mám "blbej pocit" a takovou vodu prostě nepoužiji. Jde však pouze o můj subjektivní dojem.
Pokud k namáčení použijete teplou vodu (ne horkou) místo studené, zkrátíte tím dobu potřebného namáčení.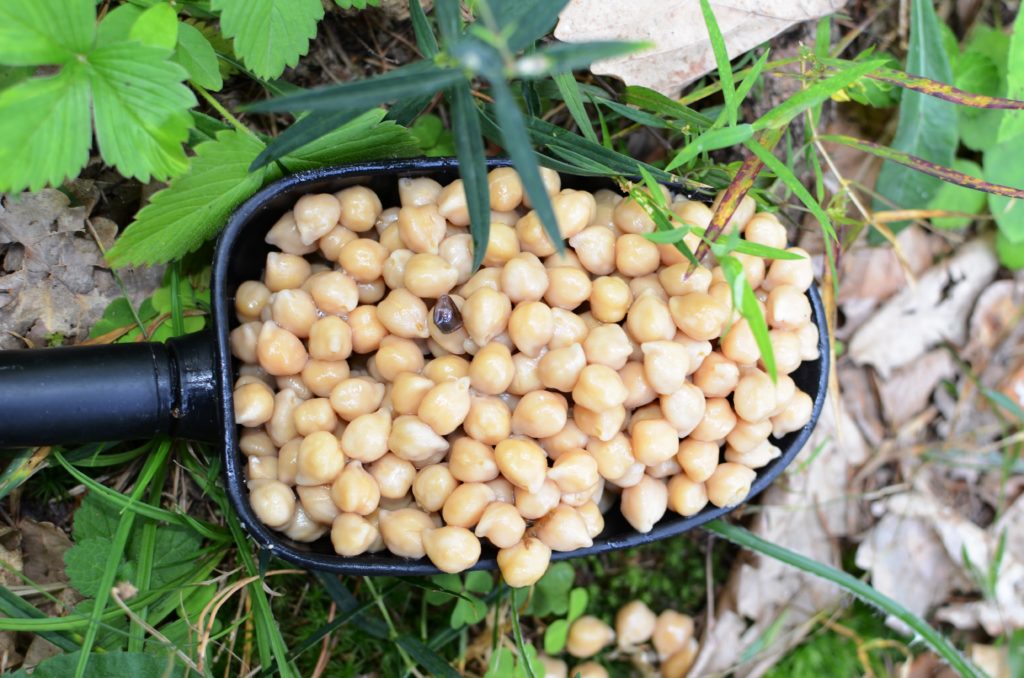 Berte v úvahu také skutečnost, že delší doba namáčení vede ke zkrácení doby varu – ušetříte tím čas, který byste strávili u sporáku, palivo v hořáku a také tím dopomůžete partiklu k zachování nutričního profilu.
Vaření
Když se některé suroviny uvaří nebo jinak tepelně upraví, jejich molekulární struktura a nutriční profil (včetně lákacích vlastností) se nasytí a poškodí. Z toho vyplývá, že maximální doba nasáknutí a minimální doba vaření zajistí co možná nejvyšší míru zachování nutriční hodnoty připravovaného partiklu.
Všeobecně platí, že převařený partikl je lepší než nedovařený. Důvod je zřejmý… Ryba ho stráví rychleji. Každopádně nejlepší variantou je trefit to tak akorát a to pro zachování nutriční hodnoty. Popravdě řečeno, tohle příliš neřeším – uvařený nebo převařený je pořád dobře připravený. Dobře připravený partikl projde snadno a rychle trávicím traktem ryby, která pak může dál pokračovat v konzumaci krmení. A o to mi přece jde.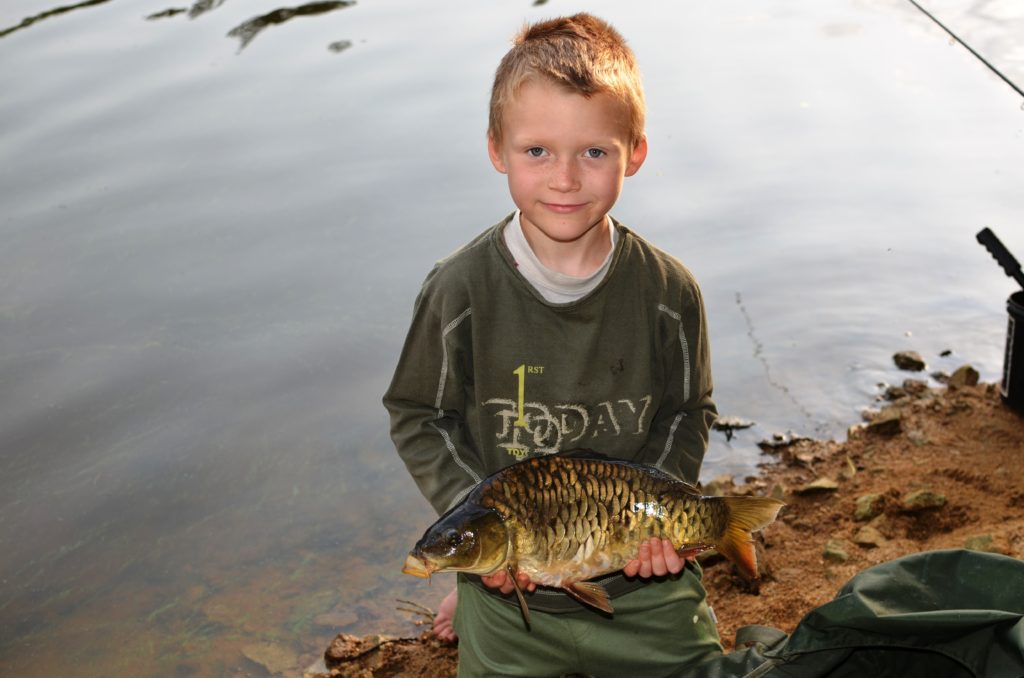 Je jen na vás, v čem budete krmení pro ryby vařit… Já používám buď klasický papiňák, jehož nespornou výhodou je zkrácení doby varu na minimum, nebo půjčený kotel Brutar, v němž je možné vařit velké množství partiklu naráz.
Drobný partikl (pšenice, konopí, len atd.) lze uvařit i tak, že ho nasypete do hrnce, zalijete horkou vodou, přiklopíte pokličkou a necháte to tak přes noc. Ráno je vše připraveno k lovu. Místo hrnce lze použít i termosku.
Pokud chcete, aby uvařený partikl vypadal pořád stejně, stačí do něj přilít trochu konzervantu. Na tuto myšlenku mě přivedl kamarád Karel, který mi uvařenou kukuřici zalil lákem z boilie, který obsahoval konzervant. Po téměř třech měsících je kukuřice pořád jako nová. Žádná plíseň, žádné kvašení, prostě funglovka.
K následující tabulce dodám snad jen to, že uváděné doby jsou skutečně minimální, doporučuji je raději překročit, zejména pak dobu namáčení. Pro případ, že byste si chtěli nechat přivézt nějaký špatně dostupný partikl z ciziny, uvádím i anglické názvy.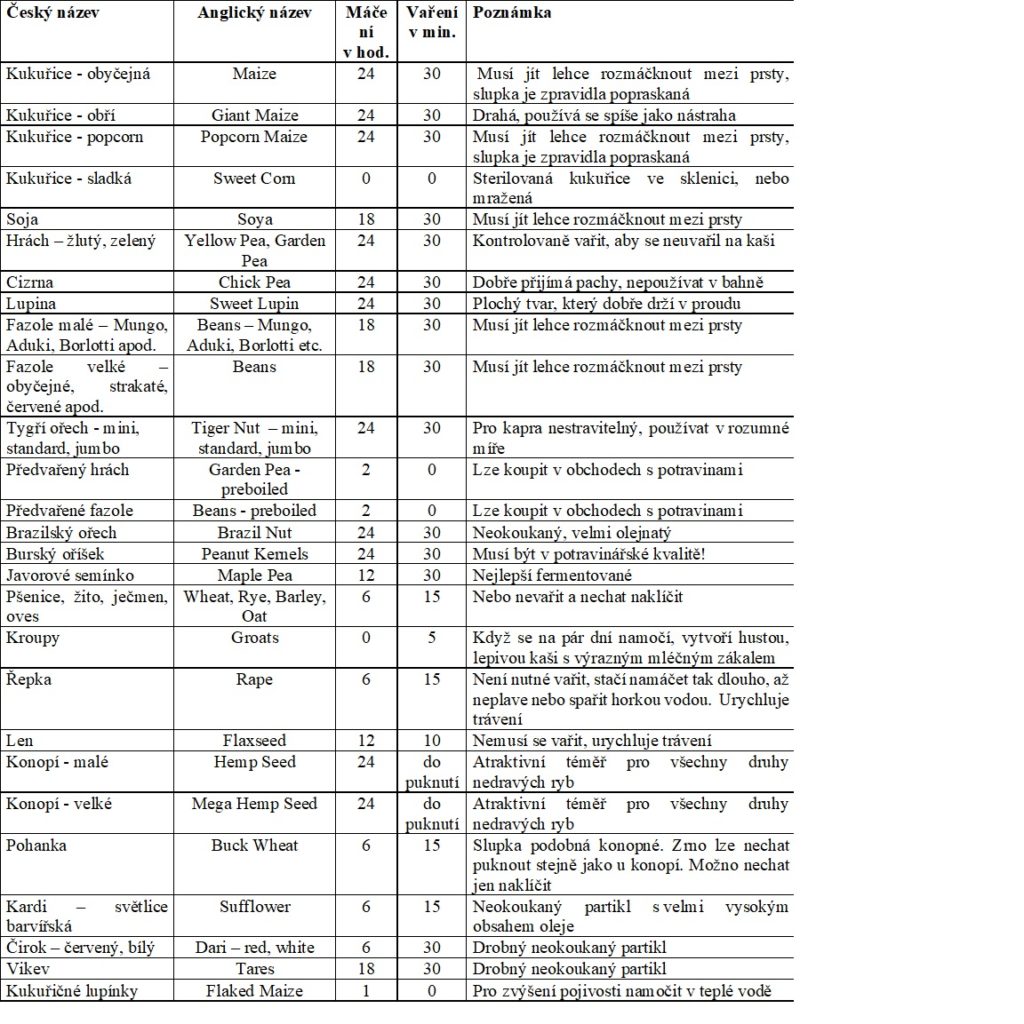 Kvašení (fermentace)
Je tomu už velmi dávno, kdy jsem v Maďarsku viděl, jak místní borci sypou do vody desítky kilogramů zkvašené kukuřice. Nedůvěřivě jsem nad tím kroutil hlavou a myslel si něco o dementech.
Shodou okolnosti jeden z Maďarů přišel na pokec a dokonce uměl anglicky. Když jsem si mu postěžoval na použití páchnoucí kukuřice, suše odpověděl "The worse smell, the better." Tedy "Čím smradlavější, tím lepší." A oni fakt chytali – sice menší kapříky, sem tam amura, ale chytali!
Začal jsem nad tím přemýšlet a zkoušet. Od té doby nespotřebovaný partikl vždy zasypu cukrem a bez ohledu na vznikající zápach ho pak v klidu používám dál. Dokud partikl vyloženě nehnije nebo mi není silně podezřelý, tak to neřeším.
Jednou v květnu jsem takhle cíleně do cukru, vody a koření naložil pšenici. Začátkem července jsem lehce smrdutou pšenkou zakrmil na svém oblíbeném revíru a druhý den vyrazil k vodě. A byl to mazec – ryby braly bezvadně a pšenice z nich doslova tekla.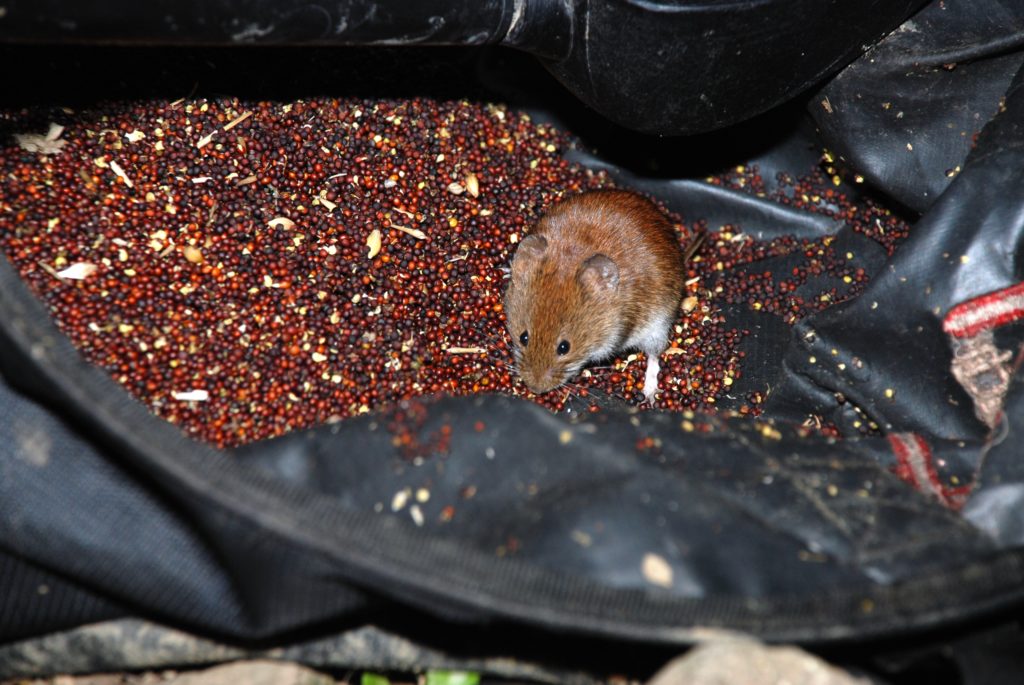 Hranici mezi ještě fermentovaným a už zkaženým (plesnivým, hnijícím) partiklem si každý musí vypozorovat sám! Vloni jsem se na jednom diskusním serveru dočetl o "kefírové fintě", kterou popisuje jeden z rybářů. Taky jsem ji vyzkoušel a je to paráda. Hlavně je to prakticky bez práce – stačí namočený partikl zalít kefírem a nechat odležet. Pak už žije svým vlastním životem, dokud ho nespotřebujeme. Více o fermentaci vám povyprávím jindy.
Nakládaný, komerčně nabízený partikl
V dnešní uspěchané době se lze velmi snadno dostat do situace, kdy se člověk náhle rozhodne odjet na ryby a ono není na co chytat a čím krmit. Pak se vyloženě nabízí rychlé, pohodlné řešení – vykoupit svůj čas hotovým výrobkem. Tuto variantu používám velmi zřídka, leč se jí vůbec nebráním. Je to prostě něco za něco, v tomto případě čas za peníze. Stačí si jen z regálu vybrat pytlík či dózu požadovaného partiklu a vůně.
Naklíčení
Vzhledem k tomu, že nikdy nekrmím naklíčeným partiklem ve velkém, příliš se nezabývám ani stravitelností. Důležité je, aby už nic nebobtnalo. Celkem chápu, proč tak málo rybářů připravuje partikl tímto způsobem – je s tím více práce.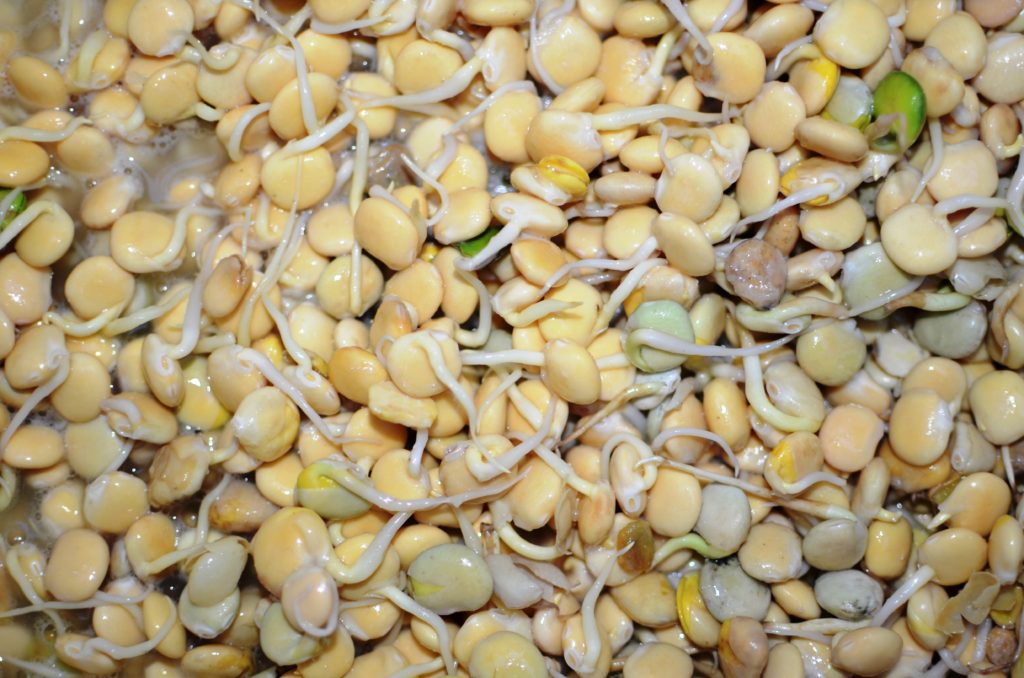 Je to sice relativně obtížný způsob přípravy, ale výsledky jsou celkem přesvědčivé! Nevím, co ryby tak láká na naklíčených zrnech či oříšcích. Je to ten světlý, sladký klíček, který vizuálně připomíná kořínky vodních rostlin? Nebo snad jednoduché cukry, které se při nakličování tvoří a uvolňují? Nevím. Tak či tak, naklíčený partikl rybám chutná. Jak jsem již v začátku tohoto odstavce naznačil, příprava vyžaduje více než jen namočení na několik hodin do vody.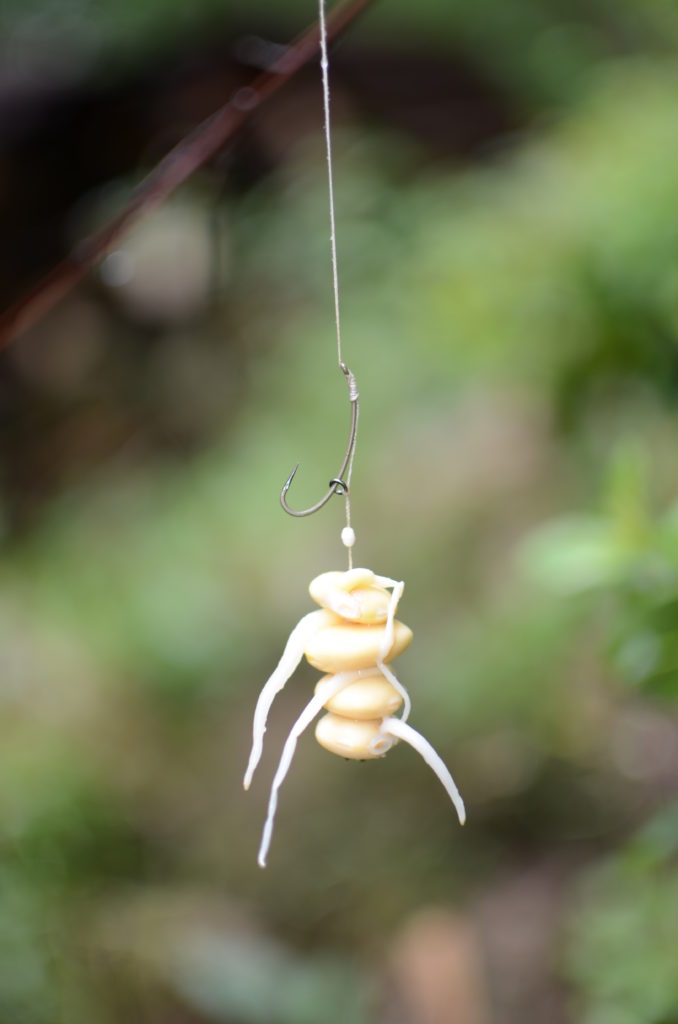 V následujících řádcích popíši, jak připravuji lupinu, totéž bude platit i pro ostatní druhy partiklu – jen si vypozorujete dobu klíčení.
Lupinu nechám jeden den v kbelíku s vodou, aby maximálně nasákla tekutinou.
Pak ji přesypu do červené bedýnky na maso, popřípadě na tác nebo do jiné nízké nádoby tak, aby na dně byla pouze v jedné či dvou vrstvách.
Z kbelíku, ve kterém byla lupina namočená, naliji tolik vody, aby byla lupina v bedýnce zhruba z jedné poloviny pod vodou.
Přenesu bedýnku pod okno nebo na jiné místo, kde je dostatek světla. Občas dávám bedýnku na dvorek, kde ji však překryji skleněnou tabulí, aby mi ptáci lupinu nevyzobali.
Čím světlejší a teplejší prostředí, tím rychleji lupina klíčí.
Musím si ohlídat, aby lupina nevyschla. V případě nutnosti ji dovlhčím.
Za 2-3 dny je klíček dostatečně velký.
Je hotovo a lup tam s tím!